Recruiting, reinvented through custom software
Client
Cloud-based workforce management company for retail businesses.
Challenge
Hiring is a challenge for many retailers, especially when it comes to mass-hiring for minimum wage jobs. This presented an opportunity to make hiring personal and gratifying again.
Solution
Built to reinvent the recruiting process, Capango prioritizes social and personality-driven. It's the dating app of retail and restaurant recruitment.
CONTEXT
Our solution is focused on reimaging the job search experience from the eyes of a job seeker. A mobile first experience, automated resume creation, integrated chat and video interviews all connecting great job candidates to amazing work opportunities.
Let's reinvent hiring
For jobseekers
Mobile-first – use any iOS or Android phone to register

A quick registration, no resumes required

Immediately see opportunities in your area

Swipe for interest, Like dating but for jobs!
For employers
See qualified candidates before they apply

Automated posting to Google Jobs

Auto ranking, focus immediately on the best candidates

Integrated video interviews, contactless recruiting and reduced hire time

Simple web-based dashboards to manage activity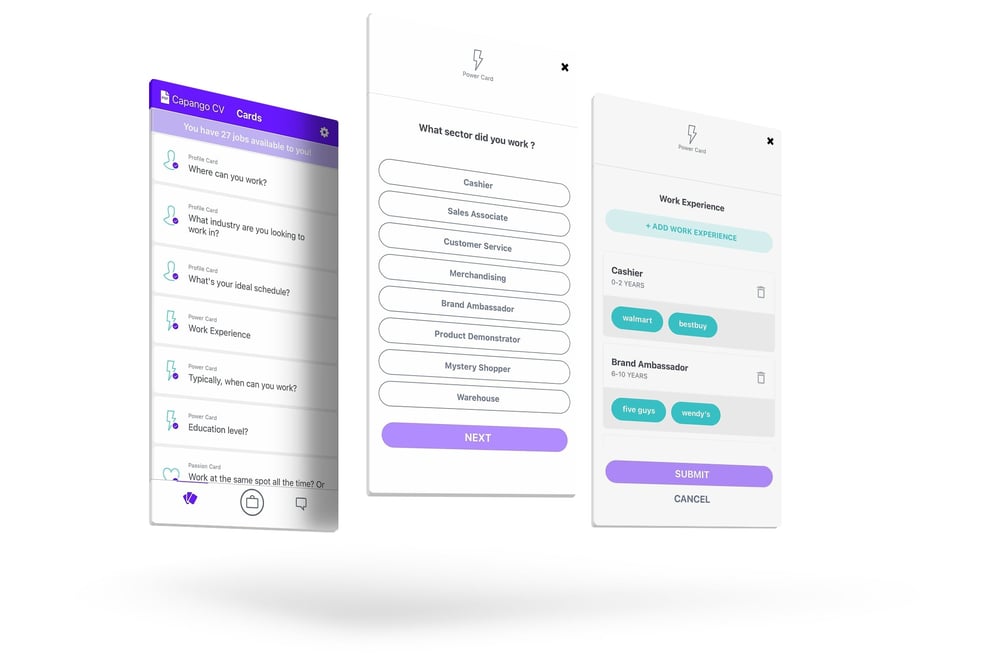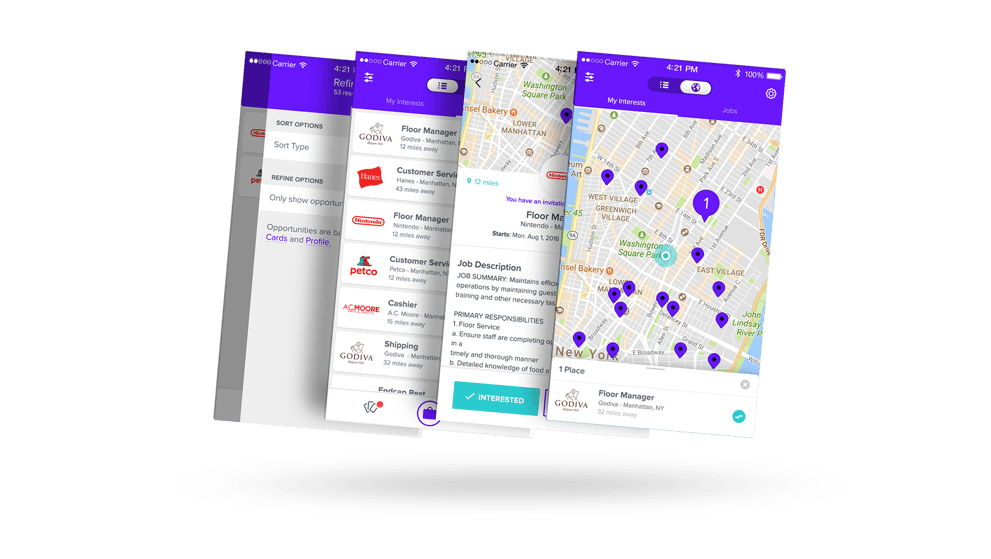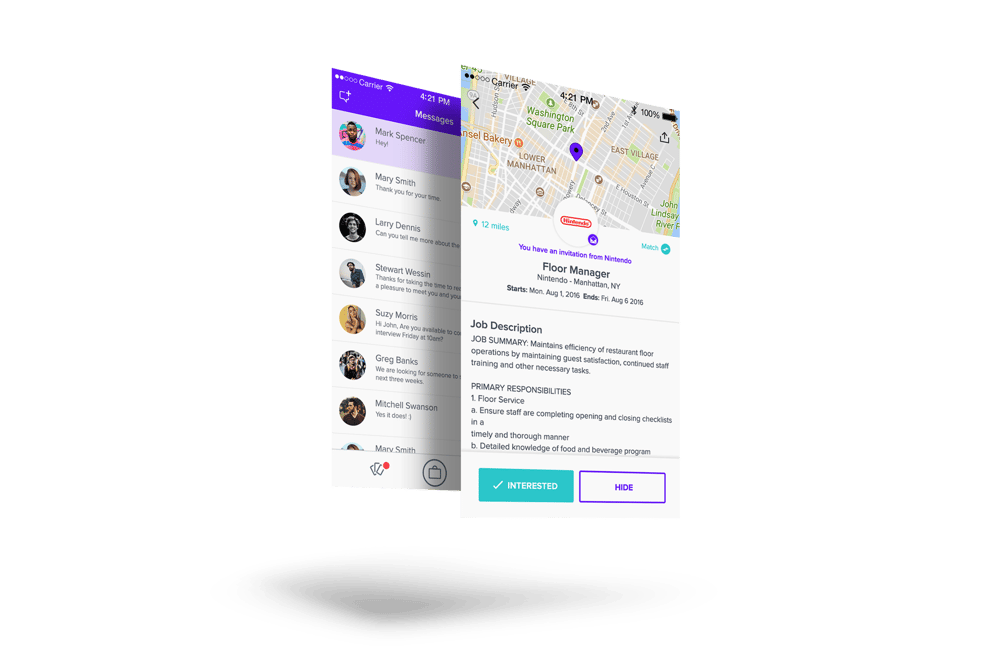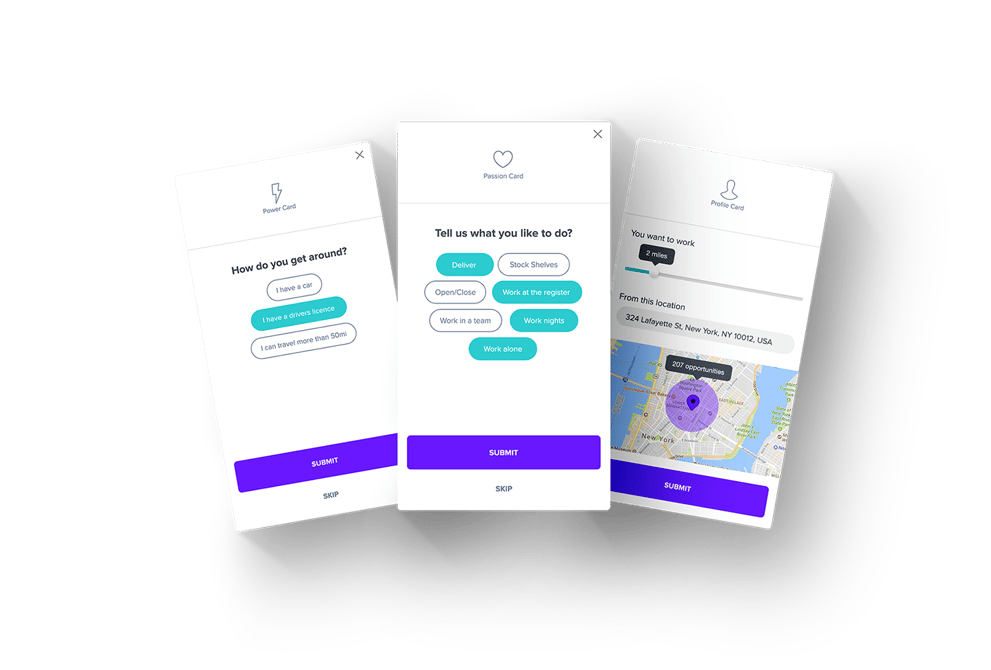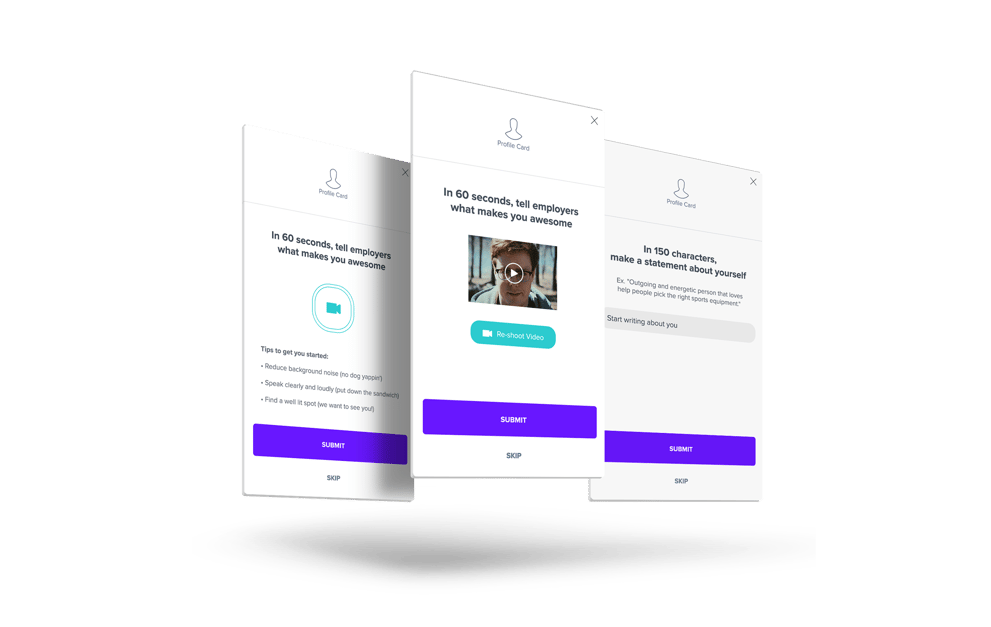 Connecting Talent for Retail & Restaurant